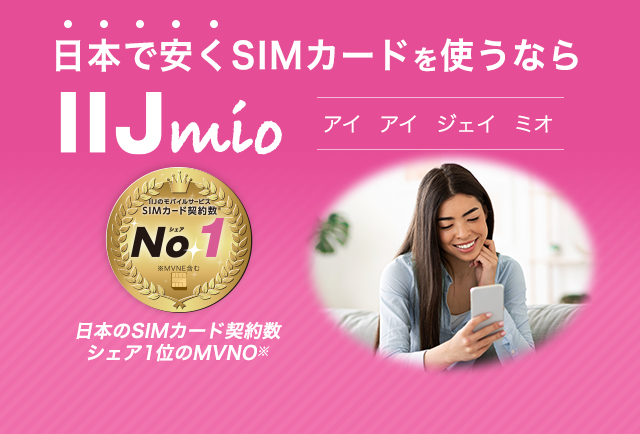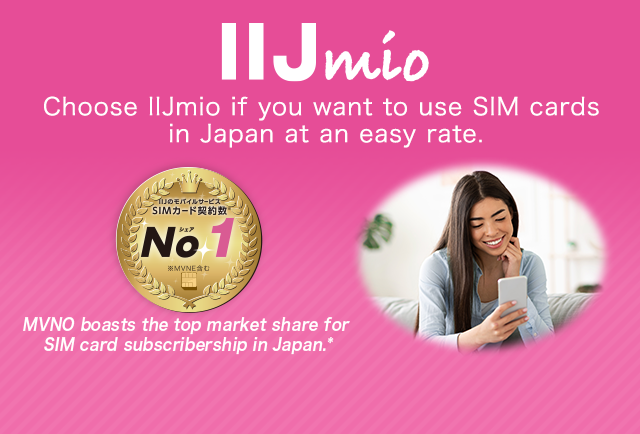 短期滞在の方
プリペイド型SIMカード「Japan Travel SIM」(データ通信のみ)がおススメです。
空港や家電量販店などで購入できる
サポートは日本語・英語・中国語に対応
ご利用開始または最後にデータ量追加した日より、30日間ご利用できる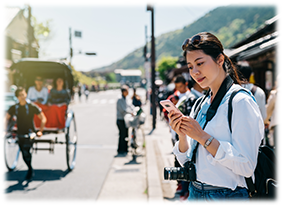 日本に在住の方
月額プランがオススメです。
音声SIMは専用アプリで国際電話がおトク
最短でその日のうちに利用開始
在留カードとクレジットカード必要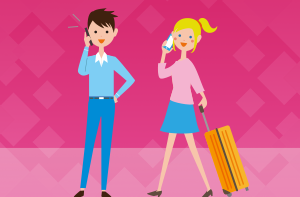 音声SIM
月額850円(税込)~
※通話料は別途発生します。

データSIM
月額740円(税込)~

SMS SIM
月額820円(税込)~

データ eSIM
月額440円(税込)~
For short-term stayers
We recommend our "Japan Travel SIM", the prepaid SIM card for data-only.
Purchase at airport and electronics retail stores
Support is available in Japanese, English, and Chinese.
Valid for 30 days (from activation/last top-up)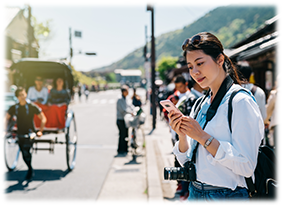 For residences in Japan
We recommend our monthly plans.
VOICE SIM can make your international calls cheaper with a dedicated app.
You can start using the service on the same day at the earliest.
Your residence card and credit card are required.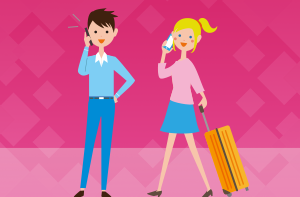 VOICE SIM
from850yen/month
*Call charges are not included.

DATA SIM
from740yen/month

SMS SIM
from820yen/month

DATA eSIM
from440yen/month